Ginny learns the hard way that integrating multiple
best-of-breed vendors is tougher than it looks!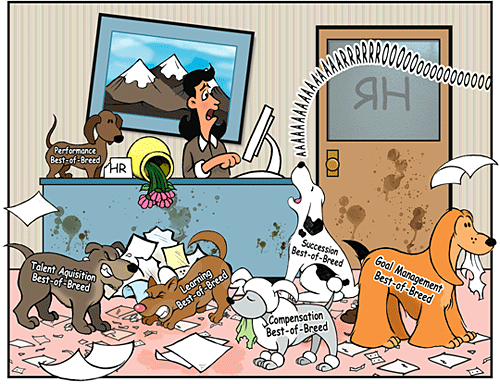 Investing in multiple best-of-breed talent management solutions doesn't mean they play nicely with each other. In fact, it can be a real mess.
As a service to you, we put together the Integrated Talent Management Strategy Kit to help you reign in the mayhem.
The kit includes independent reports from IDC and Aberdeen that address this issue, as well as a Lawson white paper about integrating people, process, technology, and strategy.
>> Download the Integrated Talent Management Strategy Kit
Kind regards,

Larry Dunivan
General Manager
Strategic HCM Products
Lawson